The Importance of Website Design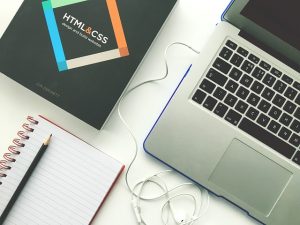 These days, it seems like everyone has a website. And DIY web design sites are a dime a dozen. But if you don't understand the importance of your website's design and the effects it can have on other elements of your business, it could mean disaster.
One of the first elements of website design to consider is its user experience/user interface. This encompasses how a visitor interacts with your site. Did you know that certain colors elicit certain responses from people? Did you know that the more clicks it takes a visitor to find their desired information, the more likely they are to abandon a site…and buy from a competitor?
Secondly, web design plays an important role in SEO (search engine optimization). Single-page layouts are a current hot trend in web design. DIY sites are filled with one-page templates for those that want to go that route. But the search engines aren't fans. With all the information about a company on one page, the algorithms don't know what queries for which to index and show the page as a result. So those sites end up not showing in the search results for anything.
Another issue with DIY web design options is its integration with your company's branding. If your branding is done properly, you have a certain specific color pallette – down to Pantone shades and/or HTML and HEX codes – and specific fonts associated with all of your marketing elements. If you try to go with a template, it can be really hard to get your website to match the rest of your branding unless you're a coding pro in your own right.
For all of these reasons and more, it's important to have a web design pro like Asterisk Creative on your side. We know how to make all of these elements play well together and in your favor. Our team doesn't focus solely on websites. We offer branding services, graphic design and marketing materials. Our team brings photography and videography to the table. We offer public relations and more. All this to make sure your web design is just one card in your deck of business-owning goodness. Additionally, it ensures that your website showcases your awesomeness along with all other public-facing elements of your business.
Get your website launched on the right foot. Contact Asterisk Creative today.