A CAN-SPAM Primer for Email Marketing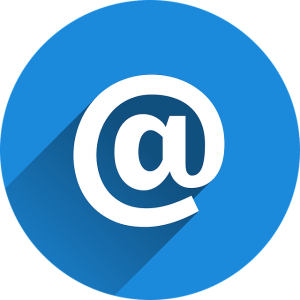 If you use email marketing for your business, you need to know the CAN-SPAM law inside and out. This is the federal law that breaks down what is allowed and what isn't when it comes to email marketing.
Here are a few main components of the law, straight from the government's website:
Your header information must be accurate.

Your "From," "To," and "Reply-To," information must be correct and identify the person or business who sent the message. This includes the originating domain name and email address.

You should not use deceptive subject lines.

The subject line must accurately reflect the what the email is about. You should not put anything in a headline that's sole purpose is to get someone to click the link, but then the email isn't what the headline promised.

Let your subscribers know the message is an ad.

There's nothing specific about HOW you should do this within the law. However, you must disclose in a clearly visible way that your message is an advertisement.

Your physical address must be included in the email message.

This can be your current street address, a P.O. Box you've registered with the USPS, or a private mailbox you've rented through a facility like the UPS Store or those types of locations. But it absolutely HAS to be an address currently associated with your business.

You must tell recipients how to stop receiving emails from you.

Your email must include an explanation of how the recipient can opt out of getting emails from you in the future. It must be easily understandable and easy for the recipient to execute. It can be an opt-out link within the email or instructions on whether to email a specific address and what to include in that message.

Opt-outs must be removed quickly.

Opt-out requests must be removed from your subscriber list within 10 business days. You cannot charge to remove people from your list, require the recipient to give you any personally identifying information beyond an email address, or make the recipient take any step other than sending a reply email or visiting a single page on a website as a condition for honoring an opt-out request. Once people have told you they don't want to receive more messages from you, you can't sell or transfer their email addresses, even in the form of a mailing list. The only exception is that you may transfer the addresses to a company you've hired to help you comply with the CAN-SPAM Act.

If you have a company doing your email marketing for you, YOU are still responsible for the law being followed by your blasts.

Both your company (the company being promoted in the message) and the company you hired that actually sends the message can be held legally responsible.
Breaking any part of this federal law opens your company to the risk of a fine of up to $40,654. That's not a fee many of our clients could survive. So if you need help staying on top of email marketing laws and best practices, give Asterisk Creative a shout!