2019 Website Design Needs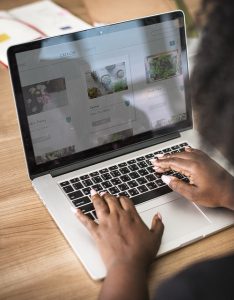 Website design trends don't just change year to year. A website that looks great today can look dated in a matter of mere months. What's worse, website designs that don't keep up with the search engines' algorithm changes can suffer. So what are some of the website design needs you need to be looking at as we move into 2019?
Speed.
This one will affect you two-fold. First, studies have shown that when people visit your site, you have three seconds to make a good impression with them and for them to find what they're looking for. If your site is so data-laden that they don't see what they want in that time, they'll bounce from the site. So not only have you lost this potential client, the search engines "punish" sites with high bounce rates by lowering their organic rankings. Second, a recent Google algorithm update placed importance on load speed. If your site doesn't load quickly – whether it's because of your server, the size of your photos, or any other reason – your site will be "punished" with lower organic rankings anyway.
Mobile-First Design.
Another Google algorithm change in 2018 moved toward focusing on a how a site renders on mobile devices. This was a response to the ever-increasing number of mobile searches. Even if your site looks amazing on a desktop or laptop computer, if it doesn't look equally amazing and load equally fast (if not faster) on mobile devices like smartphones or tablets, the search engines will not rank your site as high. Needless to say, this affects the number of searchers than may find your site and become a lead or customer.
Attention-Grabbing Graphics.
Again, this goes back to making a good impression within that first three seconds. Contrasting colors, asymmetrical design, and the use of shapes and crisp edges get a visitor's attention quickly without adding the load time of photos or putting the work of sorting through lots of words and data on the site visitor.
At Asterisk Creative, our website design team is well-versed in how trends are changing and how to make them work for you. If your site is in need of anything from a touch up to keep up or an entire overhaul, we can help. Give us a shout today!