Benefits of Hiring a Marketing Strategist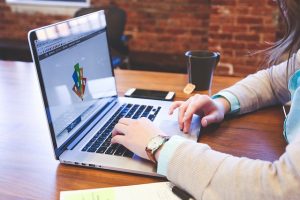 Marketing is a broad field that encompasses a lot of different outlets. Of course, the end goal of all marketing is to increase your company's revenue. But how do you make that happen? Hiring a marketing strategist may be the answer you're looking for. Here are a few of the benefits.
A marketing strategist is well-versed in a wide variety of tactics that will make your brand and company more visible. As well, they know tactics to engage current and potential customers. Employing their knowledge can help your business grow in a way faster and better targeted than you trying to go it alone.
Another benefit to hiring a marketing strategist is that they're knowledgeable of the outlets that exist. They're able to narrow down which outlets are appropriate for your business and your budget. This ranges from traditional marketing outlets (like magazines, newspapers, and direct mail) to newer digital ways of marketing (like social media, blogging, podcasts, and more). They also have the resources to research new, upcoming outlets that can help you stay ahead of the game, marketing-wise. Can you imagine having to sort through all of your options alone, without the guidance of those in the know?
In addition, consistent messaging across all outlets is important in establishing your business' authority in your field. A marketing strategist worth his or her salt is not only going to ensure this happens, but they're going to make sure the content created for each chosen outlet is appropriate for its audience while staying on message. When it comes to online outlets, they're also going to know proper image sizes, the correct content length, current best practices, etc to best convey your message in that arena.
Finally, marketing strategists are going to know how to analyze the results of your efforts and use that data to make better, more informed decisions moving forward. While there may be some trial and error involved, in the end, this will save you time…and more importantly, money.
Don't let things fall through the cracks. Let the team at Asterisk Creative make sure your marketing messages and strategies are on point. Contact us today!