Using Social Media for Customer Service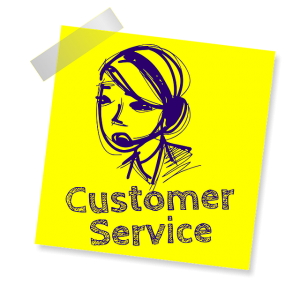 As the use of social media continues to rise, business owners continue to look for ways to take advantage of social media as an outlet to grow their companies. While it's not necessarily new, per se, using social media for customer service is one trend that isn't going away. Here are a few of our tips for using social media for customer service.
90% of consumers use social media to communicate with businesses. Having a staff member or agency responsible for monitoring and responding to these communications has become a near necessity.
The rise of social media use has fed our society's expectation of instant gratification, at least in part. The longer it takes your company to respond to feedback received via social media, the worse your brand comes off in the eyes of the consumer. A quick response is needed.
Just as you would when interacting with someone in real life, put your customer service hat on when responding to a complaint or feedback. Empathize with the consumer. Personalize your responses.
Remember that your social media presence is just an online extension of your offline business. Be consistent with your branding. Do not offer a better customer service experience online vs in person.
Keep in mind that people are more likely to share a bad experience than a good one. Your reputation relies not just on the consumer's post but also in your reply. Do your best to diffuse the situation publicly. Again, show empathy in your response, and invite them to continue the conversation in a less public venue, like an email or phone call.
At Asterisk Creative, our social media and public relations teams are pros at tackling customer service via social media for our clients. Ready to take this off your plate? Give us a shout today!