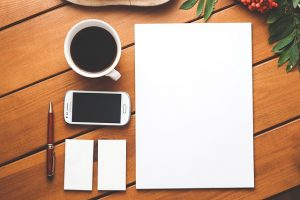 At Asterisk Creative, we offer branding as one of our services. But what is branding?
Your brand is everything your business encompasses – the name, the image, the culture, the idea that comes to mind for clients and potential clients they think of your company. Basically, it's everything that differentiates you from your competition and helps you retain your clients.
When we bring on a branding client, we're used to starting from the ground up. As we say on our website, "we start every project by bringing together people from strategy, media, creative, technology, and public relations." In order for your branding to work, all of these elements need to gel, to tell the same story or message.
How do you want your company to be known? Everything from your color scheme, your website design, and social media graphics to your print ads and business cards should speak to that tone. Taking phone calls? How you and your employees answer the phone is part of your brand. Sending emails? Your email signature speaks about your brand to recipients. Consistency is key, and using the same "voice" across all marketing and advertising tells your clients and potential clients how you're going to help solve their problems. And that's the element that persuades them to buy from you.
The Asterisk Creative team is here to help, not just in creating your brand but in producing the elements that will build it publicly. We offer website design, graphic design for marketing materials and advertising campaigns, public relations, and more! Ready to be on board? Give us a shout and let's get started!