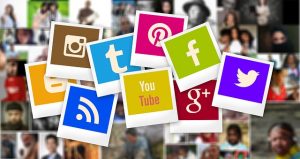 Based on the things we hear day in and day out, it would seem the biggest question in internet marketing is: How often should I post?
Sharing information that is relevant and interesting regarding you and your brand, whenever that comes up, is important. The caveat here is that some sort of consistency is important. Now that Facebook and Instagram in particular have algorithms dictating a lot of when and how your posts are shown to your audience – and potential followers – you really need to keep your message flowing.
As general guidelines, we typically suggest posting:
at least once per month on a blog

four to seven times per week on Facebook

at least once per week on LinkedIn

and at least once per day on Twitter and Instagram
Using this as a jumping off point, you can get a feel for whether your audience responds to this frequency or if they want more. You can also use the data provided by each of the outlets to determine what time of day is best for you, what days your audience is more engaged, and what topics your audience responds to more so you can make the most of all your posts, regardless of the outlet.
Need help with your internet marketing posting strategy? Contact Asterisk Creative today.