PR Tip: Prepping for an Interview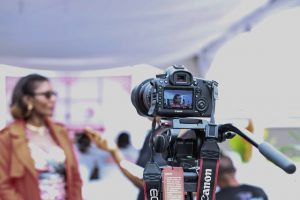 As public relations professionals, we work to get our clients coverage in a wide range of media outlets. As a result, our clients are often interviewed by reporters in order to get their stories told.
Know your audience.
Being interviewed for an industry publication is much different than being interviewed by a mass-market publication. Keep this in mind when using jargon and terms that may not be known outside of your industry.
Understand the outlet.
Talking to a reporter for a print publication allows you time to "chat." Your words will be edited and culled as the reporter writes the article. (That's not to say you should disrespect the reporter's time and ramble on, though.) If you're being interviewed on a podcast, you'll want to be a little more succinct. There's usually a general time limit, and as a result, you'll want to try and help keep the editing needed to a minimum. When you're doing a TV interview, each segment has a hard and fast time limit. Have your talking points ready and all the fat trimmed to get your story told in the bare minimum of time.
Grasp the topic of the interview.
Will you be talking about a new product? Explaining something you're an expert in? Giving a demonstration? Once you have that information, it will be easier to cull your talking points into bits that must be said and have a little "extra" information in your pocket to add if there's time.
Don't get overwhelmed by the prospect of promoting your business in an interview! If you need help prepping for an interview – or help with public relations to get the interviews – give Asterisk Creative a call. Our expert public relations team can help you tell your story in an appropriate manner to the right audience!