What is Interactive Marketing?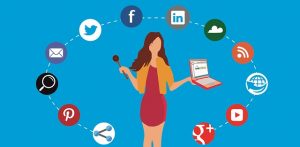 Agencies throw around terms like interactive marketing as part of their daily jargon. But what is interactive marketing?
Interactive marketing is also known as event-driven marketing or trigger-based marketing. In this type of marketing strategy, an event or trigger (such as a post on a social media outlet) sets in motion a two-way interaction between a customer or potential customer and a company. This one-on-one communication usually happens in the form of comments on posts, and it is deeply dependent on a company's content strategy and the content that is produced.
Interactive marketing tools such as Facebook, Twitter, Instagram, blogs, and other social media outlets allow these types of engagement and interactions with your audience. The challenges in interactive marketing come not just from creating content that will garner engagement from your audience, but also in the monitoring and maintenance needed to keep the conversation going as well as gathering and combining customer information that is typically siloed to get out the right message at the right time.
At Asterisk Creative, we use our knowledge and experience to help you pick the interactive marketing outlets that are ideal for your company and your audience, as well as to assist you with the content needed for these platforms. Contact Asterisk Creative to get your interactive marketing campaign started today.