Top 2019 Public Relations Trends to Watch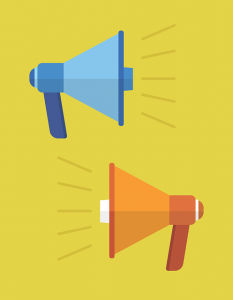 In every industry, as things change, a few hot trends emerge. Public relations is no different. Here are a few of the 2019 public relations trends you should keep an eye on.
Storytelling is still the heart of public relations.
We've long maintained we're more than public relations practitioners or social media managers or website designers. We're storytellers. As an article in Public Relations Today said, "No matter the platform being used, a story with a soul is important." Our job, and the job of all PR practitioners, is to get those stories seen.
The line between public relations, marketing and advertising is becoming more and more blurred.
As companies review budgets for PR, marketing and advertising, we'll see these three areas of business promotion become even more firmly intertwined. Public relations professionals today have been forced to become social media experts, content marketers, trend spotters, and brand ambassadors. We expect to see more of this as 2019 moves along. We'll see more PR firms offering broader services, doing more than just traditional PR.
Influencer marketing will continue to grow, and PR professionals will help that.
We'll see this more in certain industries – like mommy blogs, restaurants, and the beauty industry. But this one can be a game changer. Influencers can help a business reach an entirely new market or niche. A PR pro well-versed in how influencer marketing works knows just what to pitch and just what to offer to get their clients in front of these new audiences by connecting with the right influencers.
Consumer trust in the media will continue to wane, but public relations practitioners will help fight it.
It's no secret that overall consumer trust in the media has diminished in the last few years. But PR pros have the opportunity to fight that with their pitches. When bringing a story to the media, it is a PR pro's growing responsibility to bring their media partners meaningful stories backed up by reputable stats, expert input, and solid facts to ensure the information published is accurate and reliable.
If you need help staying on top of the latest public relations trends and keeping your business' story seen, contact Asterisk Creative. Our team offers public relations, web design, social media marketing, and more, so we can be your one-stop storytelling shop!