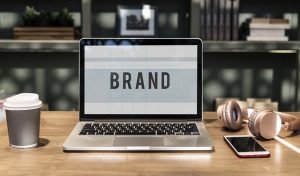 Branding, at its core, is about communicating your company's identity in a concise and consistent manner. This all has to be done in a way that also makes a connection with your customers – current and potential. Lately, we've noticed a movement towards minimalism in branding as a whole. Here's why this is a good thing.
Minimalism takes a pared-down approach. Designers get rid of all the unnecessary stuff, keeping only what's important to the design and the brand. This leaves you simply with clean colors, straightforward graphics, and easy-to-understand content. It goes without saying that the simpler you make it for people to connect with your brand, the more likely that connection will happen.
In addition, simple designs, shapes, and colors make it easier for your brand to be remembered. When you strip away the fluff and leave only what you want to be remembered or what needs to be remembered, you have a brand and design that will stick with people.
Another underemphasized bonus to minimalism in branding is the ability to keep it consistent. Again, this comes back to the fact that you're keeping only what's important. The fewer elements there are to recreate and communicate, the easier it is to recognize your brand. And in an age where your branding and messaging needs to match across a broader array of outlets – print, television, social media, internet/website, and more – the easier you make it, the better.
Whether you're starting your branding from scratch or in need of a brand overhaul, Asterisk Creative's branding team has an answer for you. Give us a shout, and let's take your brand to the next level!