Understanding Asterisk's Branding Agency Services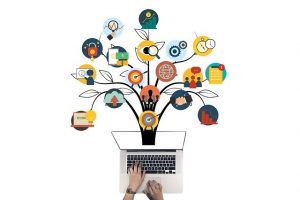 We all have a general idea of what a brand is and what branding means. But when it gets to the nuts and bolts, most don't fully understand branding agency services. Here's what you should know.
As we mention on our Branding page, Asterisk Creative is a premier creative branding agency. Our approach involves getting your brand to convey your business' story and message in a clear, concise, and relevant manner.
Our branding agency services start with what we call the discovery phase. Before we start building audience personas or crafting messages, we want to get to know you and your business. We want to know where you are now and where you want to go. Only when we're all on the same page can we build a branding strategy that will work.
The second tier of our branding agency services involves creating a comprehensive plan to utilize an appropriate variety of outlets to communicate your message and reach your goals. In creating this plan, we involve our public relations team, our web design and graphic design team, and our social media and SEO teams to make sure the plan for ALL of your marketing elements are working together to effectively communicate your branding message and helping you reach your marketing and branding goals.
Finally, as we implement your campaign or campaigns, our branding agency services include bringing in amazing team members as needed. We work with photographers and videographers that are at the top of their field. For printed materials, we only choose top-notch print shops. When boosting your brand message requires an event, we make sure influencers and the audiences your product or service needs to be in front of are invited. All of this is to ensure a cohesive brand message for you.
When your brand needs a revamp or to be taken to the next level, put Asterisk Creative's branding agency services to work for you. Give us a shout today!