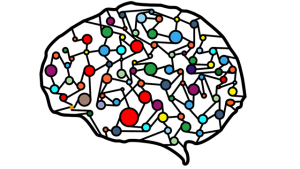 Machine learning is defined on Wikipedia as "a subset of artificial intelligence in the field of computer science that often uses statistical techniques to give computers the ability to "learn" (i.e., progressively improve performance on a specific task) with data, without being explicitly programmed." Simply put, it's the technology that allows tasks like Google's auto-complete function and "near me" searches to work.
At Asterisk Creative, we work behind the scenes to make machine learning work for you. Our SEO team works to optimize websites to allow our client's sites to show in the results for appropriate popular search terms Google uses in its auto-complete function. Additionally, our SEO and social media teams work together to optimize outlets to ensure our clients show in the results for appropriate "near me" searches. These outlets include Google My Business pages, Facebook about pages, Twitter and Instagram bios, and more. (As a side note: Google says that mobile searches for "near me" terms have increased more than three times in the past two years, so showing in these results is getting more and more important, particularly for brick and mortar businesses.)
As machine learning grows, not optimizing around this technology stands to leave you and your business in the dust. Let us make machine learning work for you, too. Contact Asterisk Creative today to get started!