Let Us Be Your Storytellers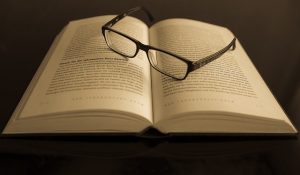 At Asterisk Creative, we talk a lot about being storytellers. But what do we mean by that?
Effective advertising and marketing campaigns don't just market a product or a service. They convey your brand message to your target audience. They authentically communicate the values of your company. In short, they tell your story.
As one of the southeast's premier advertising, marketing and branding agencies, Asterisk Creative has made storytelling an award-winning business. We understand that in order to grow a brand you must find the genuine values that speak to your target audience. We know that you must then leverage those in a way that creates new business. Our team focuses on your marketing and branding goals and how they pertain to your overall business objectives.  We take a big-picture look at what is meaningful branding-wise, and we set a clear definition of what success will look like. Our team then gets to work on creating a branding and marketing strategy that is the right mixture of design, advertising, & public relations. All to get your story told effectively.
We have a team of storytellers, creative minds with the capability to create content, design, and experiences that will speak to your audience in a way nothing else can. Contact Asterisk Creative and have your story told.