Lead Generation in the Face of the Death of Sales Calls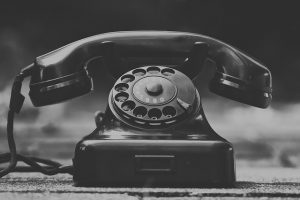 A recent study showed that nearly 90% of consumers no longer answer their phones. This is particularly true if they don't recognize the number calling. Arguably, the increase in telemarketing and spam robocalls led us here. So if the unsolicited sales call is dead, how is lead generation supposed to happen for a business?
Many attribute success to inbound marketing. This is generating leads by marketing in a way that leads consumers to reach out to you. In order to be successful, businesses need to expand their prospecting, marketing, and communications strategies to reach their audiences through the channels the audiences prefer. More and more, this is moving toward digital marketing, especially through various social media outlets. Businesses lead potential customers to contact them through Facebook ads, boosted posts, and sponsored Instagram posts, for example. By leading clients to reach out – whether through phone call, direct message, or email – the sales close rate dramatically improves.
Let the team at Asterisk Creative help. We're skilled in merging the many aspects of social media, email marketing, website design, branding, and public relations to reach our clients' lead generation goals. Contact us today!