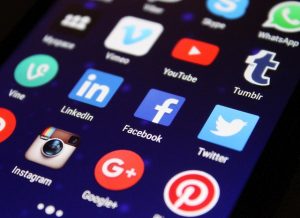 Most anyone who's been near a computer in the last 10 years has probably found themselves down the rabbit hole that is social media. Add in the fact that you're a business owner with a business to run, and thinking of spending time marketing via social media can seem more than daunting. Here are a few tips to help.
Focus on your overall marketing goals and objectives.


Just as you wouldn't run print ads in every publication in your market, don't try to be everywhere online. Match the social media outlets where you market your business to your marketing goals and where you'll reach your audience.

Use social media to be social.


Don't focus your posts on "me, me, me" and solely talking about your products or services. Focus on the potential clients within your fans/followers. Talk to them. Ask them questions. Use the opportunity to "start a conversation" about how you can help them.

Use a calendar and a timer.


Set aside a specific amount of time each day to work on your social media. Schedule out your posts to make sure you're posting consistently, but be sure to leave some time to monitor the comments and such your posts are receiving and respond as necessary.

Don't go it alone.


Understand the value of your time and where your business needs you to be focused. Enlist help to make your social media efforts manageable.
At Asterisk Creative, we pride ourselves on offering the ability to work with our clients' budgets and create results through social media marketing. When paired with our other services, like public relations and an overall marketing strategy, we can help you hit the mark with your audience and take your business to the next level. Contact us for help today!